Gedling Station
Great Northern Railway 1874
Railway stations are one of Britain's best loved and most nostalgic buildings, be they great or small. It seems rather odd, therefore, that for decades so many rural railway stations have been neglected and overlooked as seems the case here in Gedling.
Why, we might ask, was this lovely old station never listed? And indeed, why has it been so poorly maintained since its closure? Why is it languishing in such a sorry state of oblivion? While questions like this remain largely unanswered thankfully Gedling Station remains largely unaltered, whilst most others of its genre have been lost forever… usually when alternative uses have not been fully or extensively explored by their owners.
All is not lost here in Gedling, however, as the future of this attractive and historically important old building will surely be preserved and enjoyed for many years to come. The significant rise in interest in old railway stations and their attractive architecture (often reflecting the distinctive design features of individual railway companies) has certainly been fuelled by the emergence of our successful heritage Railways.
This has led to a renaissance for the historic railway station and has nurtured a new appreciation of the aesthetic virtues and regeneration potential of imaginative station architecture.

Even where an historic old railway station is not part of a working Heritage Railway it can still form part of an active and vibrant local community. Even more so if it is located near to footpaths or cycle ways that utilise the former track bed of the railway it once so faithfully served. Gedling Station certainly fits the bill in this respect.
Gedling Station is possibly the best remaining example of a Victorian Great Northern Railway suburban branch line Railway Station in Nottinghamshire (if not the East Midlands). It is constructed in a distinctive style which fully reflects all the architectural features of the former Great Northern Railway.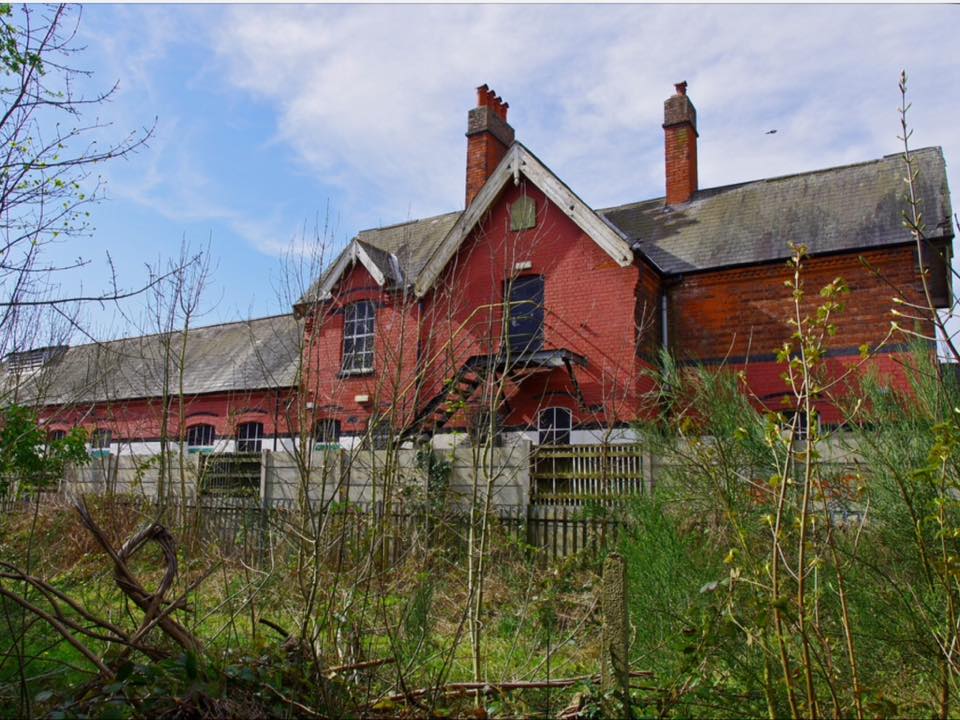 Built of red brick (possibly Nottingham brick), it has the distinctive slate roof and tall chimney stacks along with blue brick decorative embellishment typical of the GNR. Most importantly it retains the trade mark decorated wooden barge boards to gable ends and windows that were a strong feature of GNR stations and signal boxes of this period. Internally it is remarkably well preserved with its original staircase and minimal alteration to room layout.
Daybrook Station (closed 1964) which was further down the line and sadly now demolished, was a carbon copy of Gedling.
Mining
The Back Line, as it was commonly known, was built by the Great Northern Railway (later LNER) in 1874, initially as a goods line until passenger services commenced in 1876. The line ran from Nottingham London Road through Netherfield and Colwick via Gedling and Daybrook to Egginton Junction and onwards to Derby Friar Gate (by 1878) or the Leen Valley Line to Pinxton and coalfields beyond.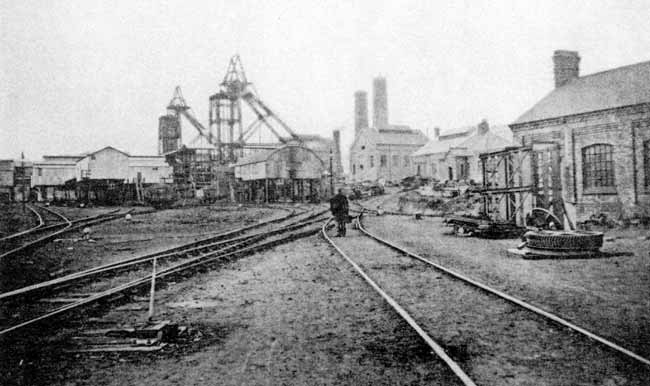 The line was built during the heyday of the Great Northern Railway Company when it was prosperous and looking to expand into the Nottinghamshire, Staffordshire and South Derbyshire coalfields. The line became extremely busy following the opening of Gedling Colliery in 1898. Trains carrying Gedling colliers stopped near to the station at a special platform where 'elderey coaches' known as 'Paddy Mails' carried miners to and from work three times each day during shift changes.
In summer (until its closure in 1960) the line was often used for excursions to Skegness for residents of Gedling. Trains would often start out in the heart of other mining communities along the Leen Valley Line such as Pinxton and Pleasley picking up passengers along the line before steaming off towards the East Coast. These trips are still fondly remembered by many Gedling folk to this day.
The Tolkien Connection
There can be little doubt that Gedling Station is a building of significant social and historic interest nationally as it represents an important period of Britain's industrial growth and development. Even more significant is its importance locally with its close connections to the local coal mining industry and pit communities.
Its greatest claim to fame, however, is a world famous literary connection as it is at Gedling Station that J.R.R Tolkien is thought to have alighted his train from Nottingham when visiting his aunt (Jane Neave) who lived at nearby Phoenix Farm. On one such occasion, in September of 1914, he stayed at Phoenix Farm where he wrote the poem The Voyage of Éarendel the Evening Star his first 'middle-earth' fragment. And the rest as they say 'is history'.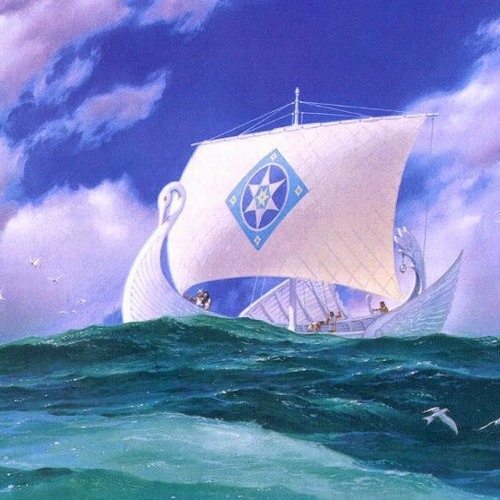 When a young boy Tolkien's family moved to King's Heath, where their house backed onto a railway line – young Ronald's developing linguistic imagination was engaged by the sight of coal trucks going to and from South Wales bearing destinations like" Nantyglo"," Penrhiwceiber" and "Senghenydd". Food for thought!